4 Reasons To Hire a Certified Mold Remediation Company
3/26/2018 (Permalink)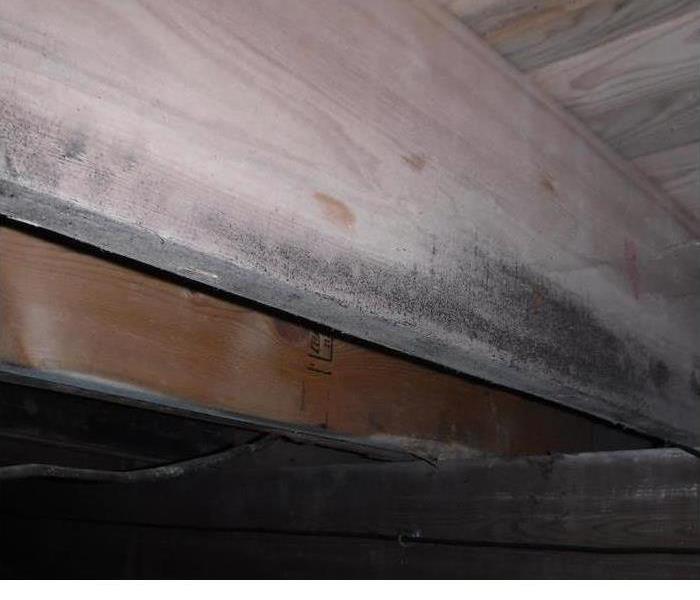 The floor joists under this home in Bristol were starting to mold after water intruded the crawlspace.
A certified mold remediation company can help you stop the growth of mold in your home. Some uncertified general contractors offer mold services, but you should consider hiring a company with up-to-date mold certification. A certified mold service in Levittown, PA can save you time and money by making informed choices at the right time.

1. Insurance companies prefer to work with mold remediation specialists that hold an Institute of Inspection Cleaning and Restoration Certification. This certification is based on current professional standards for water damage restoration and mold remediation.

2. A company that holds IICRC should be able to provide the best mold remediation services available based on the consensus of experienced and knowledgeable scientists and health experts. Hygienists, microbiologists, and public health professionals work together to set these standards.

3. When you hire certified mold experts, you can count on their awareness of the best practices for mitigating mold as quickly and effectively as possible. It is important to contact a service as soon as you suspect that mold may be a problem, ideally within 24 hours after conditions conducive to mold growth occur anywhere in your home.

4. A reputable remediation company should follow established protocols for mold testing, diagnosis, containment, removal, disposal, and restoration. They should provide the services necessary to get rid of the mold in your home and not try to upsell unnecessary services. You may wish to obtain the opinion of an independent hygienist to consult before and after remediation.

These are just a few reasons why a certified mold restoration company is the best choice when you need to eradicate mold from your home in Levittown, PA. The difference between having inexperienced contractors or experts with mold certification attempt remediation can significantly impact whether these repairs are covered by insurance as well as the long-term results of the mold restoration process. Visit http://www.SERVPROlevittown.com for more information on mold.