How You Can Have A Water Damage Mitigation Plan When Disaster Hits
4/28/2017 (Permalink)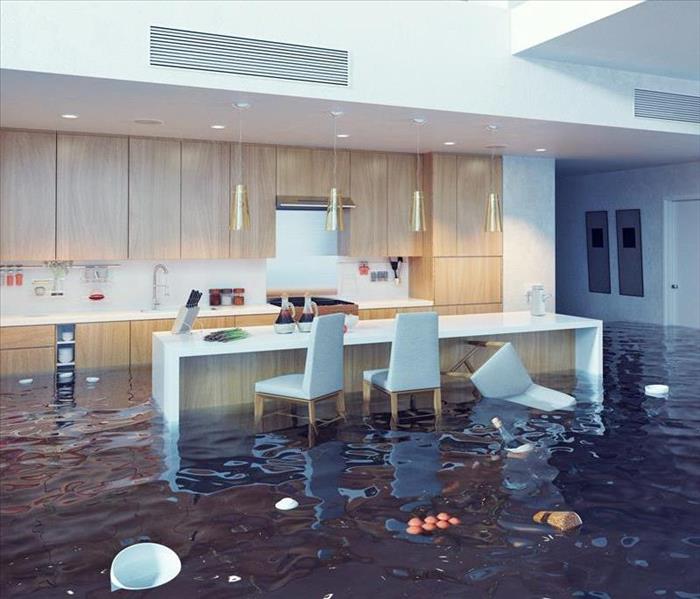 How You Can Have A Water Damage Mitigation Plan When Disaster Hits

Whether you live in an area that experiences a lot of rain or a drier area of the country, there's always a good chance that you'll experience flood damage from water in your home or water in your business. Often people don't have any mitigation plans for water damage until it's too late, and sometimes without knowing better they try to perform water cleanup themselves and end up causing more problems and ending up with a longer water damage restoration process than they had planned on. But if you know what to do you can save yourself a lot of time, headaches and even stay safe when you have out of control water in your home or water in your business.

One of the first steps in a water damage situation is to have a water cleanup professional in your directory who you can call immediately. Most water damage restoration professionals will arrive quickly at any time of day or night and can start the air movement and drying processes immediately, so it always pays to do your research on a good company immediately. Some companies may provide you with free water damage quotes and even put the flood damage cleanup bill on your home insurance policy. If you don't have water damage or flood coverage on your insurance policy, you might want to consider getting it if you can.

One of the first steps to stopping water in your home or water in your business from spreading any more damage is to try and cut off the source. If you suspect it's coming from a water supply valve or leaky pipe, you should shut off your supply valve if you can get to it to start the mitigation process. Be careful about going into areas where flood damage has severely affected the interior such as floors or ceilings or has spread mold or mildew so that you aren't entering a dangerous situation. If you notice any strange smells or suspect structural damage has been very bad, you should evacuate your home immediately. You can help the drying and air movement process though by opening windows and doors and waiting till the professionals come.

You should not use any regular household tools such as vacuum cleaners or hair dryers for drying or air movement in your home. Not only are these tools not designed for water cleanup, but any further damage may not be covered by homeowner's insurance. Water damage restoration professionals have extensive training with certified extraction tools and cleanup equipment to make the drying and air movement processes go faster. They've often addressed flood damage many times before and not only are they trained in safe methods, they usually can repair some structural damage to your home if flooding has caused cracks in ceilings or floors.

During the mitigation process, you may need to remove certain belongings from your home to a storage unit or someplace else that's dry, and if necessary you may want to ask the professionals how certain household items should be dried. You also might be told what actions should be taken such as having a new rain gutter, or new seals on windows or pipes replaced to prevent future damage from water in your home or water in your business. Water cleanup is never fun to deal with, but having a mitigation plan and water damage restoration professionals always a call or click away is one way to make the situation less stressful. Visit http://SERVPROlevittown.com for more information on water damage.