Staying Safe Around Electronics During Water Removal
9/20/2016 (Permalink)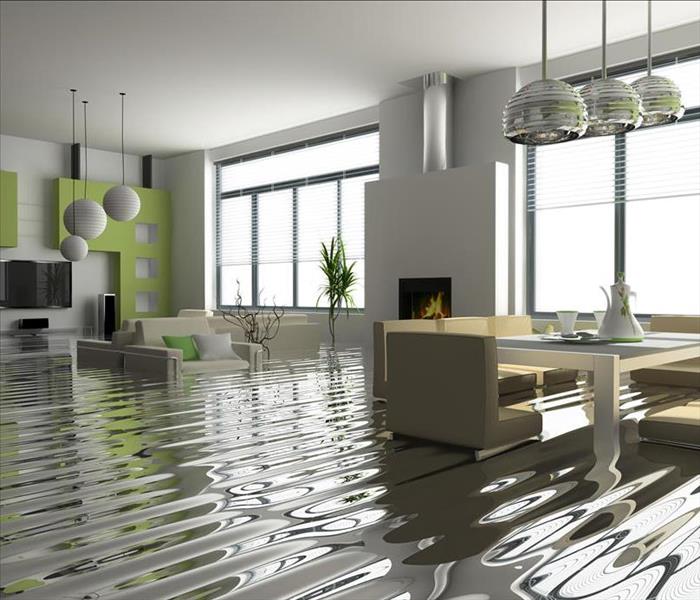 Wall outlets present a major hazard, particularly in homes with children, and in the event of flooding not even a plastic safety cap can ensure safety
Being Safe Around Water Removal and Electronics

When dealing with flood damage (or any heavy water damage, for that matter), extreme caution must be taken when dealing with the risk of electrocution and shock. Water is highly conductive to electricity, and high waters can claim lives if you're not prepared for the risks that may lie within. Never attempt to use an electrical outlet following water damage in that area, never wade or walk into floodwaters, and try to stay away from wet areas in general until we can assure you that there is no electrical hazard.

Wall Outlets

One of the primary reasons why fast water removal in Bristol is necessary in the event of a flood is to reduce the risk of electrocution via wall outlets and plugs. When submerged in water, these can deliver extremely high voltages of electricity, enough to seriously injure or kill in addition to causing serious burns. Wall outlets present a major hazard, particularly in homes with children, and in the event of flooding not even a plastic safety cap can ensure safety in deep waters. Always wait for our SERVPRO technicians to remove and dry off all water from a room before entering it in order to avoid electrocution.

Electronic Devices and Appliances

Some electronic devices, appliances, and furniture pieces may also present significant hazards even when an area is not flooded. If sufficiently soaked, everything from lounge chairs to televisions to kitchen appliances can present a life-threatening hazard. Items such as speakers or video game consoles which lie on the flood can also present serious dangers even after water has been pumped, as they may have a loose electrical cable or circuit which connects to wetness in carpet or on flooring.
Locally Owned Company with National Resources
At SERVPRO of Levittown, we make sure to equip our technicians with the latest and best in safety gear in order to keep both them and your home safe from electronics when dealing with water damage. Call us 24/7 for emergency mitigation and restoration services at (215) 785-1777.