Middletown Fire Damage--Why Hire a Top Company
9/5/2018 (Permalink)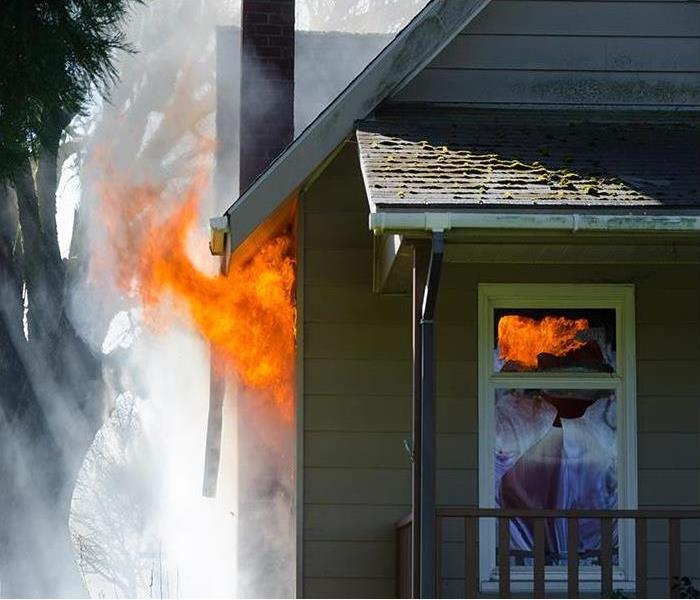 Dealing with a Middletown fire damage problem in any home can bring along many other challenges with it.
Dealing with a Middletown fire damage problem in any home can bring along many other challenges with it. Getting the family settled in a home away from home, feeding the family from other resources and the cost of outside meals skyrocketing can be very stressful for the entire family. Also, buying new clothing for the family if needed, keeping up with paying bills, driving extra miles to school or work from another location and a host of other things that can add to the stress. In addition to this, the owner of the home may also choose to coordinate the Middletown fire damage recovery process themselves.
SERVPRO Can Restore Your Fire Damaged Home in Middleton
To prevent some of these severe problems and cut down on the stress level that comes with dealing with fire devastation, many people who have had already had this trying experience normally highly recommend turning the duties of coordinating the recovery process over to the professionals.

With that said, for those of you who may be struggling with making the decision to pay fire restoration company to provide their services instead of coordinating these activities yourselves, you can review the top benefits of hiring them below.

Offers Special Skills and Expertise
It is important to note that people who work in this industry possess many years of fire damage and restoration field experience. Therefore, they have already handled different types situations that have provided them with the knowledge and expertise to tackle unique problems. Unlike many homeowners involved in a fire, they do not have much to learn and can avoid major costly mistakes that are easy to make.

Proper Resources and Equipment
When contacting these professionals, they are already ready on a 24/7 basis to handle both small and large jobs. Therefore, they can send a team of professionals to clean up both fire damage and water damage immediately.

Assists with Insurance Company Requirements
Dealing with the insurance companies after a fire can also be a burden on the homeowner. However, when these professionals are involved, they can also help steer the owner through the process. So, for those of you who need a contact for your situation, you should call SERVPRO of Levittown at (215) 785-1777 today.